Disruptive Behavior: COREtec with Piet Dossche
Our Quest for a Better Floor – No matter how difficult our path seemed, we never wanted to follow anyone's footsteps. Instead, we followed our passion to find a better floor. Always placing our beliefs ahead of conventional wisdom ultimately led us to develop and patent the original 100% waterproof rigid core and COREtec construction that delivers true style while handling just about anything life has in store.

---
An Interview with Piet Dossche
Executive VP of Shaw Hard Surface, President of US Floors and Founder Of COREtec®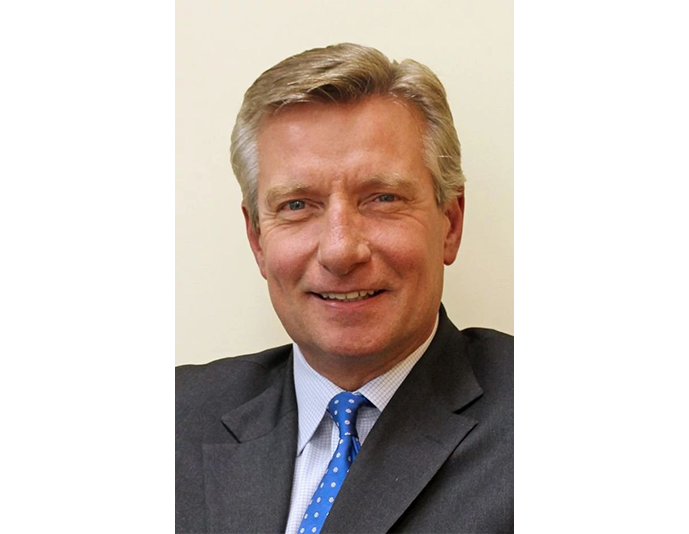 Something new from the innovators of COREtec®
Embracing originality and the consumer desire for self-expression, COREtec was the first to offer 100% waterproof, premium Vinyl and tile flooring. With a focus on innovation, sustainability leadership and original style and design, COREtec's enthusiastic culture is a great attribute for the enterprise. By disrupting the status quo, the brand brings products forward that are problem solvers – but also beautifully designed, for the promise of floors that can truly be lived on. 
COREtec stone: what is it and why is it important for today's home environment?
Right now, our lives are busier than ever and people have more expectations for their products to perform in ways that support their life, whether that means waterproof, pet-friendly or workably strong.

When you asked for a better way to do tile, we heard you loud and clear. And we seized the challenge. COREtecStone is our solution. Now you can have the beauty without the pain points that accompany traditional tile projects. We also thought through every detail – integrated grout that is perfectly matched, and installs with perfectly straight lines!
So what makes it different?
I think the biggest differentiator is our approach: COREtec Stone is radically different because we designed it to fit your life. We removed the hassles around installation so that it's a very easy product - from day one until day of removal. Clicks to install over subfloors, without grout, glue or the mess.

COREtec Stone was created with 4 things in mind: design, installation, livability and durability. COREtec Stone is available in beautiful marble, stone and concrete looks and has a thermo-resin top layer for impervious protection. We also understand that time is valuable, so whether you choose DIY or a professional installer, it can be done in hours - not days. It's waterproof. It's softer. It's quieter too. But above all else - it's stronger. Built for unmatched resistance to scratch, dent, wear and fade resistance, plus it won't ever chip or break.
From your personal design perspective, what are some of your favorite styles?
You can't really go wrong with any of these visuals - but I love the sleek appeal of the marble-inspired styles. The visual element of these styles are above and beyond what you would expect. It's a beautiful product that fits any lifestyle.
On a personal note...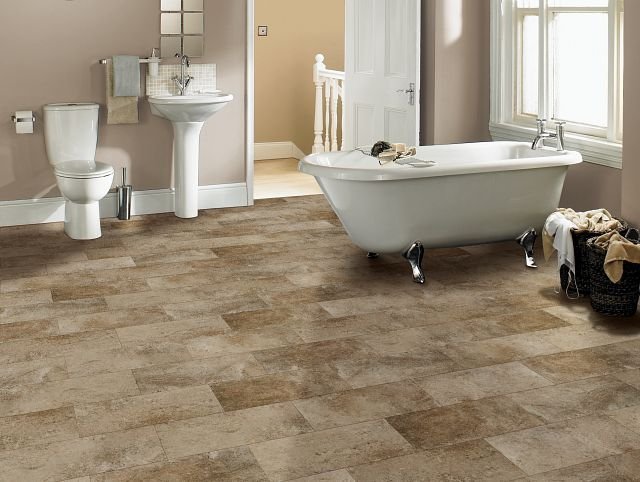 In your opinion, what makes a house a home?
The pictures spread around the house which show off the life, love, and memories of those living inside the house.
What object do you cherish?
My wine bottle opener!
If no limits, who would you invite to dinner tonight?
The BEATLES! We have a tradition at our home to stand on chairs and sing with the guests we have for dinner and have a great time. One of the songs we sing is "Let It Be". Imagine standing on the chairs with the BEATLES and singing this song.
What is your favorite room?
My Library. Fireplace, dim lighting, a glass of wine, the Sunday paper or a great book. This is the best place to spend a rainy, cold, winter evening.